Enhance Your Health/Wellness Facility with a Tai Chi Program For Your Members!
Tai Chi and Qi Gong are ancient mind-body practices that have been shown to improve balance, flexibility, and strength. They can also help reduce stress, anxiety, and depression.
Meditation Classes Offered
Tai Chi Basics
Qi Gong Meditation Mindfulness
Our Tai Chi Basics program is perfect for beginners. We will teach you the basic movements of Tai Chi, as well as how to breathe and focus your mind.

What is taught:
Yang Style Tai Chi 16 form
Tai Chi Basics
Yang Style 24 forms

Skill Level: All levels (beginner to advance)
Our Qi Gong Meditation Mindfulness training is a more geared towards concepts of meditation and mindfulness that can be implemented at any time. Participants learn standing and sitting meditation postures.

What is taught:
Basic Qi Gong Postures for health and exercise
Sitting and standing meditation
Mindfulness exercises for focus, clarity, and peace of mind.
Skill Level: All levels (beginner to advance)
Workshops
1 day workshops available (2, 4, and 8 hour workshops)
Subjects include (Tai Chi, Self Defense, Women,s Self Defense, Street Self Defense)
Why add meditation health classes?
Social Engagement: Builds a supportive community.
Accountability: Encourages regular practice.
Financial Incentive for Business Owners: Attracts and retains members.
No Direct Competition: Classes are setup to specific location
Mind-Body Connection: Deepens mindfulness practice.
No up-front cost: There is no cost to get started. Just select the day, time, and program that you want.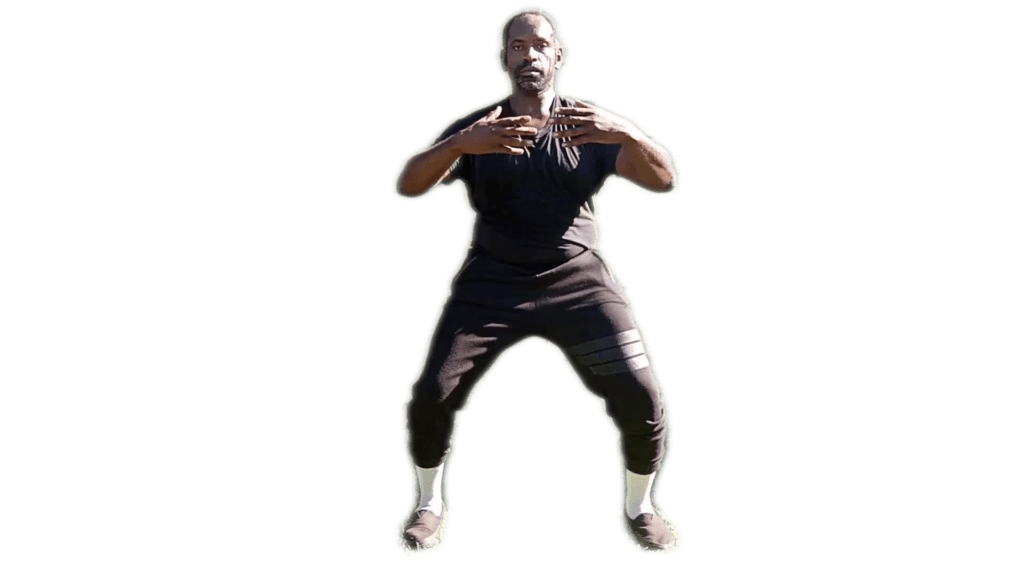 The Instructor: Carlo St. Juste II, MAOM has a background in acupuncture and has been training Kung Fu, Tai Chi, and general Self Defense for over 16 years. He has worked with various organizations such as USC, the City of West Covina, and Pomona College.
Event Request Submission Form
[contact-form-7 id="8cb785f" title="Tai Chi For Gyms and Clinics Interest"]
No up-front cost: There is no cost to get started. Just select the day, time, and program that you want.
Will show up on time and every week
Insured as additional liability measure
Fill out the form and send. We confirm dates and times available on our end. Fill out the paperwork and then you're ready to go!
Forms provided such as waivers and marketing materials